1 / 8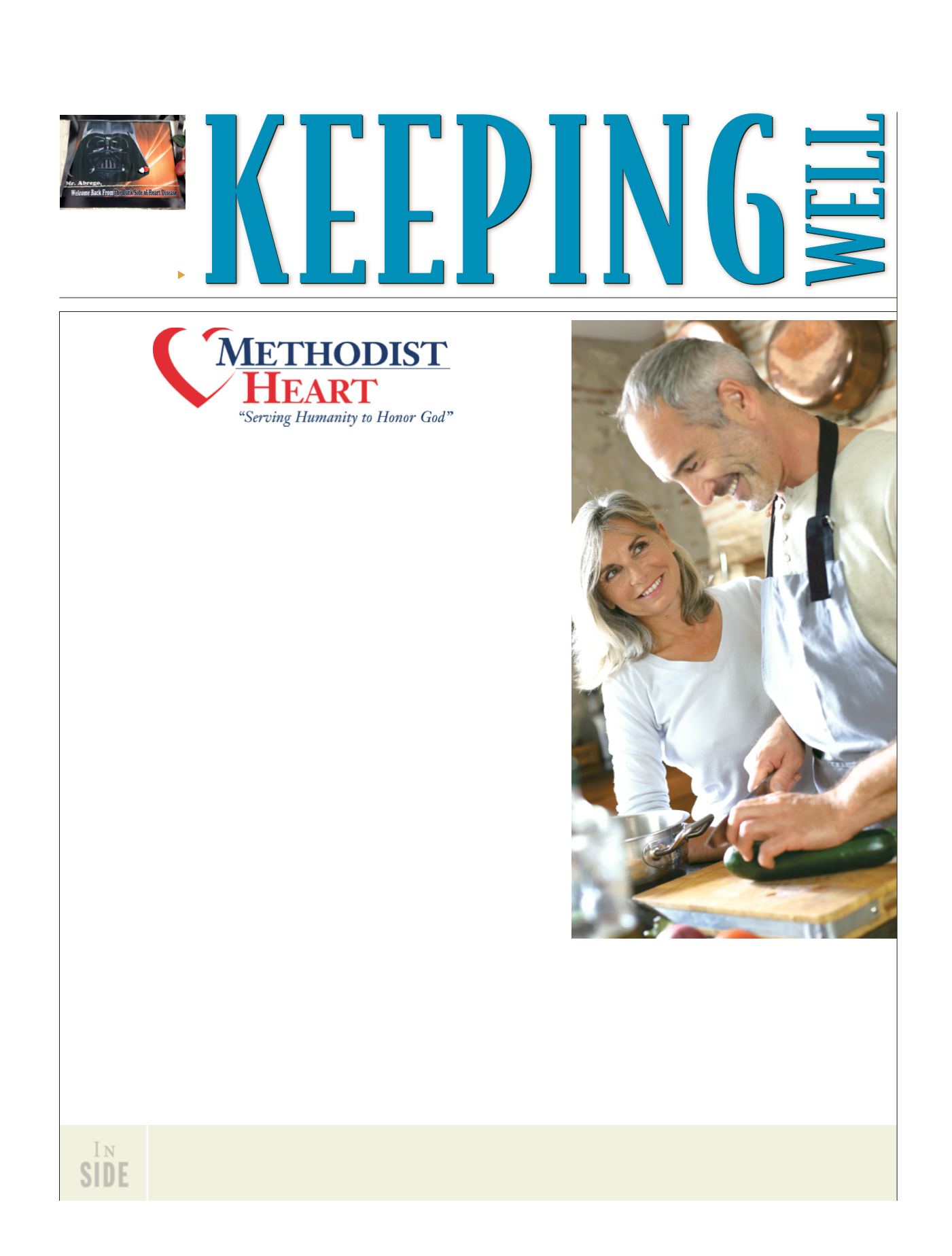 Methodist Healthcare's
cardiologists are known
for delivering quality,
compassionate cardiac care
to patients of all ages.
SAN ANTONIO'S
NO.
1
We do this by bringing you some of the nation's
most innovative cardiology services coupled with ex-
ceptional quality throughout our system of hospitals.
From the minute you enter one of our emergency
rooms, we offer everything from accredited chest
pain centers to cardiac cath procedures and treat-
ment for heart arrhythmias, valve replacement,
open-heart surgery, heart transplant and cardiac
rehabilitation. We also are able to perform complex
heart surgery on children.
Here are just a few examples of the way Methodist
Healthcare cardiology stands out in San Antonio:
● 
●
In 1981, we were the first in San Antonio to use
balloon angioplasty to open a blocked coronary
artery.
● 
●
In 1986, San Antonio's first transplant of a
human heart valve was performed.
● 
●
We have the largest heart transplant program in
Central and South Texas, having performed nearly
400 heart transplants and implanted more than
160 cardiac assist devices.
HEART WARS.
New method to
replace valve helps patients
win against heart disease.
SEE PAGE 4
M E T H O D I S T H E A L T H C A R E — S A N A N T O N I O
●
W I N T E R 2 0 1 6
I n
SIDE
2
SIGN UP!
TRY A CLASS FOR BETTER HEALTH
3
HAPPY NEW YEAR
KEEP ON MOVING FORWARD
6
A NEW HEART
ORGAN DONORS GIVE THE GIFT OF LIFE
7
AN "A" FOR SAFETY
YOUR HEART'S IN GOOD HANDS
SOURCE FOR
ALL YOUR
CARDIOLOGY NEEDS
A
t Methodist Heart, we put our
hearts into caring for yours. For
more than 50 years, we have
strived to bring innovative heart
and vascular care to men, women and
children. OurMethodist heart doctors are
known for delivering quality, compassion-
ate cardiac care to patients of all ages.
● 
●
Methodist Heart Hospital and Methodist Stone
Oak Hospital are the only private hospitals in
San Antonio with hybrid operating rooms (hybrid
ORs), which can be used by surgeons to perform
complex heart procedures.
● 
●
Methodist Healthcare was the first private hos-
pital to introduce the transcatheter aortic valve
replacement (TAVR) procedure in 2012 as a thera-
peutic, less invasive treatment option for patients
in their 70s, 80s and 90s who are not candidates
for more invasive open-heart surgery.
● 
●
At Methodist Heart Hospital, we offer an
award-winning program that features around-the-
clock in-house cardiologists. Patients entering the
emergency room with chest pain can be treated
with a balloon angioplasty within 30 minutes of
arrival.
● 
●
Methodist Texsan Hospital was the first hospital
in San Antonio to receive The Joint Commission's
Gold Seal of Approval® for Chest Pain Certification
(see page 3).
Our system of hospitals at Methodist Heart also
has some of the most recognized programs in the
country, having received top honors by The Joint
Commission, the American Heart Association,
the Healthcare Colloquium and the National
Cardiovascular Data Registry (NCDR).
If you or someone you love is in need of cardiac
care, look up one of Methodist Heart's doctors by
visiting DoctorSource, a physician referral service,
at
www.sahealth.com/physicians
, or call the
Methodist Healthcare HealthLine at
210-575-0355
or
800-333-7333
.